The SHE Show North East Partners Profiles
Tuesday 28th March 2023, Hilton Newcastle Gateshead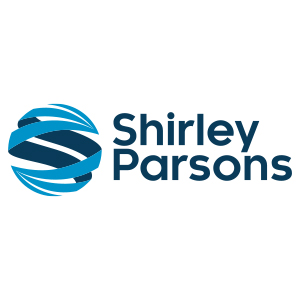 Event Partner – Shirley Parsons Ltd
Shirley Parsons is a rapidly expanding professional services firm that provides Health & Safety, Sustainability, and ESG expertise to clients around the world with offices in the UK, Europe, North America and Asia. Established over 15 years ago as a specialist executive search and recruitment business, the company now also provides wider HSEQ consultancy services via in-house consultants. Its most recent development is the launch of a HSEQ & ESG talent consulting service enabling clients to review, benchmark, develop and engage their teams to maximise the value that they deliver to the business. Shirley Parsons continues to grow internationally and through the provision of a multitude of HSEQ services helps to build a safe, sustainable, and prosperous world.
Event Charity Partner – Lighthouse Construction Industry Charity
The Lighthouse Construction Industry Charity is the only charity that provides emotional,  physical and financial wellbeing support to the construction community and their families.
A crucial element of the charity's strategy is to provide a wide range of free and widely available pro-active resources to support the industry.
The charity provides a 24/7 Construction Industry Helpline which provides a range of free and confidential wellbeing support services and this is complemented by their free Construction Industry Helpline App which offers expert guidance on a huge variety of wellbeing issues.
They also offer a variety of free construction focused training programmes ranging from hour long interactive wellbeing masterclasses through to the MHFA England approved Mental Health First Aider course.
Their latest hard hitting campaign; Help Inside the Hard Hat aims to raise awareness of mental health issues in our industry and signposts our construction community to the wide variety of support available.
How you can help
Hold a Lighthouse Day – Dedicate a day of fundraising for the Lighthouse Club
Become a Company Supporter -Pledge an annual donation to help provide a predictable and sustainable income for the charity
Order a Helpline Pack – Let your employees know where to turn to for support. Packs contain helpline posters and wallet size cards .
Help Inside the Hard Hat -Join the campaign for better mental health by downloading your free posters and hoardings, Add your logo, take a photo and share on social media to help spread the word.#HITHH
Find out more at www.lighthouseclub.org
Event Sustainability Partner – Delta-Simons
Delta-Simons is a multi-disciplinary environmental and health and safety consultancy providing trusted advice and solutions to 'Protect People and Planet' through facilitating sustainable development.
We work with clients from multiple sectors including; industrial, commercial & residential developers, retailers, industrial manufacturers, fund managers, institutional investors, hi-tech companies, the public sector and charitable organisations. For the past 30 years, our team has provided a holistic suite of commercially astute environmental services and advice, designed to mitigate risk to both people and the environment, whilst removing the pain from planning or maintaining buildings and/or assets.
Through our thought leadership activities and shared learning, as well as being a founding member of the Inogen Alliance – a global corporation of consultants that provides worldwide coverage through one point of contact for environmental, health, safety and sustainability solutions for multinational organisations – we understand the importance of knowledge-sharing and storytelling to increase visibility and subsequent action needed to mitigate climate change and contribute towards a positive future for the planet.
As part of the Lucion Group, we are a national provider with regional presence with a team of  500 employees, the majority of whom are field-based technical specialists with skillsets in 50+ environmental consultancy services, including hazardous materials, ecology, air and water services, geo-environmental and sustainability among others.
Our team of trusted consultants provide critical insight into environmental challenges and develop the framework of solutions for you to plan and develop sustainably. We provide tailored solutions and embed best practices so that you can progress your project with complete confidence.
Visit: www.deltasimons.com