The SHE Show South Exhibitor Profiles
Tuesday 21st June 2022, DoubleTree by Hilton, MK Dons Stadium
BauWatch UK – We switch on, so you can switch off…
BauWatch is Europe's leading provider of temporary CCTV. We offer a range of highly effective surveillance products that aim to take over site security, meaning our customers can focus on what's more important – working!
GreenLight Tower– A highly visible and efficient on-site deterrent. The Greenlight features environmentally conscious green LED flood lights that illuminate the site and remain active throughout dark hours. 
Solar Tower – No power connection? No problem. We also offer a completely autonomous system that works off-grid! BauWatch solar is completely self-sufficient, and can run for 6 months in all weather, without compromising on quality.
The systems incorporate HD cameras and a loudspeaker for direct challenge with intruders – to deter the criminals from their original intent before they enter your site. In addition to this, a live feed of your tower footage can be viewed at any time through our online app myBauWatch, meaning our customers can keep an eye on what is happening at site 24/7, no matter where they are.
How do we work? –
Before we set up your surveillance systems, we personally visit your project and create a security concept tailored to fit you, which could also include a selection of our smaller motion detection cameras.
These, alongside our rapid deployment towers, are monitored 24/7 by our UK based NSI Gold ARC.
In the event a break-in is attempted, our control centre is alerted in real time and will respond within 9 seconds with a personalised escalation process which we agree with your team.
At present, we have 5500 active systems across Europe and, since our launch, we have been able to evict 35,000 criminals (which has included 1100 arrests!).
"The product is brilliant, I'm already impressed!" – Mitch Donkin, Willmott Dixon.
 Visit our website for more information: www.bauwatch.co.uk
Adding iTip handles to your tippable apparatus is the safest  and easiest way to manoeuvre and tip your loaded wheelbarrow, sack trolley or cement mixer.  Also of great benefit when fitted onto wheelchairs and stretchers or anything else that you benefit from comfortably and safely changing position of your grip. They prevent strains and other injuries and reduce the risk of muscular skeletal disorder (MSD).
Rather than our own words, here's some we have received from Professionals…
HSE Professional…
Health and Safety professionals always apply the hierarchy of control when assessing risks. Often the solution for a manual handling task is to reduce the risk of injury by introducing wheelbarrows, trolleys or sack trucks into our task design. However, this introduces new (often forgotten) ergonomic risks in the form of:
Fixed handles with no flexibility of movement
Difficult grip in a fixed position
Need to change grip for the final movement of tipping the load – creating jarring action.
Increase the effectiveness of your controls by eliminating poor ergonomic handling of your manual handling equipment and removing likelihood of jarring injuries – you no longer need to rely on training alone
HSE's Risk assessment of pushing and pulling (RAPP) tool – inclusion of itip handles on your equipment when completing this assessment will significantly improve your outcome
Director and Clinical Lead Physiotherapist…
​It is always good news to find a product that reduces the risk of injury and makes a task easier and quicker.  These handles enable the user to steer the wheelbarrow with more ease, reducing the twisting action of the spine to go around corners.
When it comes to emptying the wheelbarrow they allow for a reduced tipping angle –  excellent  for reducing  strain on the joints at the back of the spine, and  reduce the pressure on the discs between the vertebra. They allow for a better biomechanical efficiency in the arms and hands, making it easier on the joints of the shoulders, elbows and wrists. The emptying is done with the joints in a more mid-range rather than at the extreme end of joints' extension.
When doing any work involving repetitive tasks with a wheelbarrow, a device which reduces risk of injury is good news for both health and safety and user experience."
Stronghold Global – Stand 3
Stronghold Global entered the market to help multi-site businesses and organisations protect their workforces while reducing the risk of calamities and claims. We know safety is no accident and that there is no greater responsibility than protecting your workforce; at Stronghold Global, protecting your team is our privilege, priority and promise.
Our mission is to protect over a million workers annually; we will achieve this by being at the forefront of the safety and workwear industry, supplying innovative and specialist products while providing state-of-the-art solutions that will change and lead the market.
These solutions bring tangible benefits to your bottom line through our tailored service, making the requisition of products quicker, cheaper, and more reliable. We do this by utilising the power of technology combined with our human touch; As a result, you receive the outstanding personalised customer care we're known for, fused with our revolutionary technology.
SGS United Kingdom Ltd – Stand 4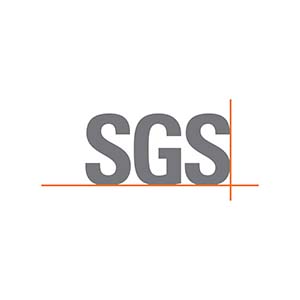 We are SGS – the world's leading testing, inspection and certification company. We are recognized as the global benchmark for quality and integrity. Our 93,000 employees operate a network of 2,600 offices and laboratories, working together to enable a better, safer and more interconnected world.
We provide competitive advantage, drive sustainability and deliver trust. At SGS, we are continually pushing ourselves to deliver innovative services and solutions that help our customers move their businesses forward.
The audit, certification, training and advisory services we provide our customers allow them to enhance their business processes, improve the performance of their management systems and people and gain a real advantage over the competition. Our mission is to help customers continue to improve in their path towards sustainable development. Partnering with a global leader opens the door to better performing processes, increasingly skillful talent, consistent and compliant supply chains and more sustainable customer relationships – all key components in attaining competitive advantage in the marketplace
Ideagen's software helps companies comply with regulation and manage risk.
Ideagen is a leader in the +$30 billion regulatory and compliance software market, serving highly regulated industries such as life sciences, healthcare, banking and finance and insurance.
More than 10,000 customers use Ideagen's software, including 9 of the top 10 UK accounting firms, all of the top aerospace and defence companies and 75% of leading pharmaceutical firms.
Ideagen has a diversified customer base including blue chip, global brands such as Heineken, British Airways, BAE, Aggreko, US Navy, Bank of New York and Johnson Matthey, as well as 250 hospitals across the UK and US.
Ideagen is headquartered in the UK, listed on the London Stock Exchange AIM market (Ticker: IDEA.L), and has key hubs in the UK, USA, Middle East and South East Asia. For further information please visit www.ideagen.com
Globus Group
Globus Group has over 25 years of heritage in manufacturing personal protective equipment for industry and healthcare of global worker safety solutions for Hand Protection, Safety Eyewear, Head Protection, Hearing Protection and Respiratory Protection.
At Globus, we have a strong dedicated team of experts and a growing global business with a footprint in communities across an extensive range of countries. Expertise include helping international companies reduce accident rates within their workforces, our specialists can work alongside your Health and Safety team to carry out trials and evaluations, ensuring the PPE solution is effective and an appropriate fit for all areas of your business.
Radiodetection, the professionals' choice in cable and pipe locators, will demonstrate how to improve safety and reduce damage to buried utilities. Radiodetection's leading range of cable avoidance tools (CAT), the C.A.T4 and Genny4 ranges are built on 40 years of Cable Avoidance expertise to enable operators to find more buried utilities, faster.
Featured will be our highest-performance gC.A.T4 product which is Radiodetection's first locator for use as part of the innovative, new C.A.T Manager Online system. Together they provide a remote management tool created to drive best practice, reduce utility strikes and improve safety.
The gC.A.T4 can transmit usage data to our cloud-based C.A.T Manager Online system. At the end of each gC.A.T4 scan, the usage data captured is transmitted automatically to the cloud. Supervisors can then access a dashboard and review the working practices of all their operators. Surveys can be analysed, reports generated and downloaded to identify training needs or evidence proof of work.
The gC.A.T4 has all the features of our other leading CAT products, plus in-built GPS to record where the locator was when it was used.
The International Powered Access Federation (IPAF) promotes the safe and effective use of powered access equipment worldwide in the widest sense – through providing technical advice and information; through influencing and interpreting legislation and standards; and through safety initiatives and training programmes.
IPAF is a not-for-profit organisation owned by its members, which include manufacturers, rental companies, distributors, contractors and users.
IPAF members operate a majority of the MEWP rental fleet worldwide and manufacture about 85% of platforms on the market.
D.tec International Ltd – Stand 9
D.tec International are passionate about road safety and therefore, we work to educate industry on the dangers of drink and drug driving. For over 20 years, D.tec has been working with organisations to provide fully certified drug and alcohol screening solutions. We supply many different types of drug and alcohol screening equipment, and we are proud to be the sole distributor in the UK and Ireland for the Securetec range of instant readout 'DrugWipe' screening devices and Drager police specification breathalysers. We are also delighted to be contracted by the Home Office to supply all police forces in England, Scotland, and Wales with our DrugWipe products.
As well as supplying drug and alcohol screening solutions, D.tec also offer a confidential 'full service' partnership with all clients to ensure seamless implementation, together with 24/7 support where necessary.
Delta-Simons is a multi-disciplinary environmental and health and safety consultancy providing trusted advice and solutions to 'Protect People and Planet' through facilitating sustainable development.
We work with clients from multiple sectors including; industrial, commercial & residential developers, retailers, industrial manufacturers, fund managers, institutional investors, hi-tech companies, the public sector and charitable organisations. For the past 30 years, our team has provided a holistic suite of commercially astute environmental services and advice, designed to mitigate risk to both people and the environment, whilst removing the pain from planning or maintaining buildings and/or assets.
Through our thought leadership activities and shared learning, as well as being a founding member of the Inogen Alliance – a global corporation of consultants that provides worldwide coverage through one point of contact for environmental, health, safety and sustainability solutions for multinational organisations – we understand the importance of knowledge-sharing and storytelling to increase visibility and subsequent action needed to mitigate climate change and contribute towards a positive future for the planet.
As part of the Lucion Group, we are a national provider with regional presence with a team of  500 employees, the majority of whom are field-based technical specialists with skillsets in 50+ environmental consultancy services, including hazardous materials, ecology, air and water services, geo-environmental and sustainability among others.
Our team of trusted consultants provide critical insight into environmental challenges and develop the framework of solutions for you to plan and develop sustainably. We provide tailored solutions and embed best practices so that you can progress your project with complete confidence.
Visit: www.deltasimons.com
ATG – Intelligent Glove Solutions – Stand 11
Focused on innovation and quality, ATG® designs, develops and manufactures gloves that enhance the performance of the most sophisticated work tool, the hand.
We believe in keeping it simple and offer just four brands that are skin friendly, extremely comfortable and highly durable , accredited by the skin Health Alliance.
A fully integrated approach ,we control all elements of the manufacturing. From covering and twisting of yarns, knitting liners, coating, to finishing and packing. Being a fully integrated business helps us in the development and transition of products from laboratory concept to full production.
Once in production, we operate according to ISO 9001 standards to control the manufacturing process, which enables us to deliver consistent and high quality gloves each and every time.
Not a single element of any product is outsourced.
Mi Project Solutions – Stand 12
Mi Project Solutions provides a suite of transformative digital governance tools, organisations trust us to unlock the hidden value in their data – saving time, reducing risk, and seamlessly tracking enrolment, performance and societal KPIs.
Our mission is to unify the UK built environment through powerful, purpose driven data. We transform how data is collected, analysed, and understood. Our pioneering platforms bridge the gap between site operations and the boardroom, simplifying data governance, guaranteeing project compliance and ensuring successful and safe outcomes.
Mi Pre-enrolment – An easy to use digital pre-enrolment and training platform automating a traditionally manual process ensuring the safest and simplest start for your workforce, regardless of size or specialism. Benefits include:
Clear & Consistent message communicated to all
Reduces enrolment time on site by 80% enabling a hyper site focused orientation
Mental Health & Wellbeing improvements as a result of increased engagement, targeted training material and assessment
Sustainability – Huge paper, ink and storage savings!
"Within the first year of operation our site AFR's reduced by 50% and we had saved over £1M primarily due to consistency of approach and improved operative focus"
Mark French – Chief Health, Safety & Environment Officer – Willmott Dixon Group
A company which provide complete solutions for efficient and safe lifting.  With TAWI, anyone can lift!
TAWI delivers integrated products including crane systems, vacuum lifters, hoists and lifting trolleys. Our vacuum lifters can assist with all manner of manual handling tasks. From lifting boxes and sacks, to moving foodstuffs and panels.  Whilst our trolleys can turn, tilt and rotate heavy barrels, reels and so much more!
Our products are developed in house and hand crafted in our head office in Sweden. We have a skilled team that work with each customer individually to design bespoke solutions for every manual handling need.
TAWI offer a complete solution and our dedicated customer support is integral to this. From our initial design service right through to our aftersales team, we pride ourselves on exceeding expectations.
Contact TAWI today. Tel: 01604591120 Website: www.tawi.co.uk
University of Derby – Stand 14
The first Master's course of its kind, our MSc Behaviour Change with its distinct pathways, opens doors to a wide range of fulfilling careers which focus on changing people's behaviour and helping them to make positive choices.
Develop an in-depth understanding of human behaviour and behaviour change
Increase your confidence, skills and abilities to foster behaviour change in the context of wellbeing, safety or the natural environment
Specialise by selecting behaviours as part of the assessment process that align with the areas in which you wish to develop your expertise
Devise practical ways to promote behaviour change, underpinned by theory and evidence-based science
Learn from an enthusiastic and experienced team of research-active psychologists and ergonomists
Take a flexible route to a masters degree: you only need to visit the campus for an induction event and then for nine days each year
Progress your career in areas such as the health and wellbeing sectors, local government and occupational health and safety – or take your learning to PhD level.
This is an original and topical course which challenges assumptions about behaviour change. It is aimed at professionals who want to gain new knowledge to support their work, and at graduates from a broad range of disciplines who would like to specialise in behaviour change and add social science to their skill set.
Intuety
Know-How. Now
Cut the waste, stop the mistakes and make everyday on the job count.
Intuety unlocks the true value of your company's hard won industry experience. It stores your data. Reads it. Then sends on -the-money insights to your teams, right when they need it. That's no more duplication, wasted time or 'best-guess' scenarios. Just the answers your people need to get on with the job.
Every Experience- Organised and Optimised
Never lose a lesson learned. Every risk assessment, report and manual you've ever created now counts towards your success.
Insights in an Instant
No more starting from scratch or searching for lost doc's. With Intuety the file, the process, or the answer you need is just a tap away. If you've done it, we've stored it, and you can have it. Instantly.
Headstarts on New Tasks
Not done it before? No problem. Use Intuety to access the best practice examples from across your entire industry and do it right first time, every time.
Moldex is a leading manufacturer of hearing and respiratory products.
Our products are created with the concept of making PPE easier, safer and more comfortable for the end-user by using innovative ideas and technologies. With huge emphasis on R&D, Moldex are continuously developing new ideas and technologies. A key factor to our success lies in attention to detail both in product development and process technology.
We make almost all product components in house, down to weaving the elastic straps on our FFP's. We even make the machines that make the products, enabling us to keep improving & innovating our ranges.
The Safety Knife Company – Stand 17
For more than 25 years, The Safety Knife Company has been helping businesses to reduce workplace knife accidents.
Along with our own UK manufactured products and Slice Ceramic Cutters, new for 2021 are the NOVA range of enclosed blade and retractable safety knives.
Pop along to the stand for a demonstration and to order free of charge samples to trial.
Visit: www.safetyknife.net/
Lighthouse Construction Industry Charity – Stand 18
The Lighthouse Construction Industry Charity is the only charity that provides emotional,  physical and financial wellbeing support to the construction community and their families.
A crucial element of the charity's strategy is to provide a wide range of free and widely available pro-active resources to support the industry.
The charity provides a 24/7 Construction Industry Helpline which provides a range of free and confidential wellbeing support services and this is complemented by their free Construction Industry Helpline App which offers expert guidance on a huge variety of wellbeing issues.
They also offer a variety of free construction focused training programmes ranging from hour long interactive wellbeing masterclasses through to the MHFA England approved Mental Health First Aider course.
Their latest hard hitting campaign; Help Inside the Hard Hat aims to raise awareness of mental health issues in our industry and signposts our construction community to the wide variety of support available.
How you can help
Hold a Lighthouse Day – Dedicate a day of fundraising for the Lighthouse Club
Become a Company Supporter -Pledge an annual donation to help provide a predictable and sustainable income for the charity
Order a Helpline Pack – Let your employees know where to turn to for support. Packs contain helpline posters and wallet size cards .
Help Inside the Hard Hat -Join the campaign for better mental health by downloading your free posters and hoardings, Add your logo, take a photo and share on social media to help spread the word.#HITHH
Find out more at www.lighthouseclub.org
Shirley Parsons Ltd – Stand 19
Shirley Parsons Ltd is a Professional Talent Practice specialising in the Health, Safety, Environmental, and Quality professions. From a standing start in 2005 the company quickly became the largest specialist Executive Search and Recruitment business of its kind in the UK. It is the only specialist agency headed by a Chartered Safety Professional – Shirley Parsons has CMIOSH accreditation.
Our mission is to make successful placements at all levels in the HSEQ profession. In this respect, our focus has always been as much on helping HSEQ professionals to find jobs as it is on helping employers to plan ahead and recruit the right people to fill their job vacancies.
Our strength lies in our people and the reach of our networks. Shirley's personal network spans more than 30 years in the Health, Safety, Environmental, and Quality professions. Since formation, she has ensured that the scope of our networks and the quality of relationships within those networks remains at the heart of what we do. This is why we are able to excel at professional matchmaking across all industry sectors needing such expertise.
Our passion for creating healthier, safer environments across all industries means that we always go the extra mile to understand the operating environments of our end customers. To enable this we structured our business accordingly, with internal teams focused on HSEQ in industry specific sectors.
We continually research the markets and develop our networks to find job opportunities for professionals at all levels, from graduate to director. We operate as Recruitment Agents, as Talent Partners, as Head-Hunters, as Campaign Managers and as Career Consultants, but above all we are matchmakers. Whichever way you refer to us, you can be assured that as your dedicated agent or agency, we will do our utmost to find the right match for you.
Contactless, Paperless, Painless
FLEXTin is a leading software solution for your site management needs. We provide a safe and secure cloud-based platform built to revolutionise your workforce management and administration on all company levels.
We provide an Online Portal and Free Mobile Phone App enabling you to manage workforce and visitors in your workplace. You can access important information, at any time, with the ability to manage people signing in/out, site inductions, RAMS, reporting and more – all via one system.
With a focus on the workforce, it is our vision to bring the construction industry together through a digitised network.  We strongly believe in sustainable change with modern solutions to everyday health and safety problems on site.
Whether you need help with improving business productivity, safety standards, site transparency or fluidity, FLEXTin will provide the solutions for you.
Carbon Profile – Stand 21
Leaders in Energy Advisory Services
With real estate accounting for around 40% of the UK's total carbon emissions, the built environment plays a critical role in the UKs drive towards being Net Zero in 2050. Knowing that 80% of buildings in use today will still be in use in 2050, it is key that property owners and operators are receiving the right advice to ensure they understand their buildings and the options they have to facilitate reaching the required 2050 targets.
Carbon Profile is a leading Net Zero consultancy working in both domestic and commercial properties across the UK.  Carbon Profile help both businesses and consumers towards decarbonisation of their properties – helping them to understand how to get their buildings compliant with the Net Zero target whilst at the same time reducing overall energy consumptions and costs.
CP work with clients to understand their carbon footprint and embark on meaningful, commercially sensible and achievable works programmes to reduce, measure and eventually offset the Carbon used by their buildings.
With a leadership team that each have at least 20 years experience in real estate, our teams understand the complexities associated with the ownership, management and operation of real estate in the UK.
Our teams are creative and commercially astute – We pride ourselves in finding the right solution for you and your organisation.
Carbon Profile also sponsor the Podcast – Carbon Times –  focused on sharing ideas, new technologies and drive the conversation around how we can make a more sustainable, net zero emissions world for our future generations.
WE ALL HAVE A RESPONSIBILITY TO PLAY OUR PART IN THE GLOBAL JOURNEY TO NET ZERO –SHARING KNOWLEDGE, EXPERIENCE, SOLUTIONS AND INNOVATION IS A KEY PART OF OUR COLLECTIVE SUCCESS
 WORKING TOGETHER WE WILL ACHIEVE MORE