The SHE Show South Exhibitor Profiles
Tuesday 21st June 2022, DoubleTree by Hilton, MK Dons Stadium
Adding iTip handles to your tippable apparatus is the safest  and easiest way to manoeuvre and tip your loaded wheelbarrow, sack trolley or cement mixer.  Also of great benefit when fitted onto wheelchairs and stretchers or anything else that you benefit from comfortably and safely changing position of your grip. They prevent strains and other injuries and reduce the risk of muscular skeletal disorder (MSD).
Rather than our own words, here's some we have received from Professionals…
HSE Professional…
Health and Safety professionals always apply the hierarchy of control when assessing risks. Often the solution for a manual handling task is to reduce the risk of injury by introducing wheelbarrows, trolleys or sack trucks into our task design. However, this introduces new (often forgotten) ergonomic risks in the form of:
Fixed handles with no flexibility of movement
Difficult grip in a fixed position
Need to change grip for the final movement of tipping the load – creating jarring action.
Increase the effectiveness of your controls by eliminating poor ergonomic handling of your manual handling equipment and removing likelihood of jarring injuries – you no longer need to rely on training alone
HSE's Risk assessment of pushing and pulling (RAPP) tool – inclusion of itip handles on your equipment when completing this assessment will significantly improve your outcome
Director and Clinical Lead Physiotherapist…
​It is always good news to find a product that reduces the risk of injury and makes a task easier and quicker.  These handles enable the user to steer the wheelbarrow with more ease, reducing the twisting action of the spine to go around corners.
When it comes to emptying the wheelbarrow they allow for a reduced tipping angle –  excellent  for reducing  strain on the joints at the back of the spine, and  reduce the pressure on the discs between the vertebra. They allow for a better biomechanical efficiency in the arms and hands, making it easier on the joints of the shoulders, elbows and wrists. The emptying is done with the joints in a more mid-range rather than at the extreme end of joints' extension.
When doing any work involving repetitive tasks with a wheelbarrow, a device which reduces risk of injury is good news for both health and safety and user experience."
SGS United Kingdom Ltd – Stand 5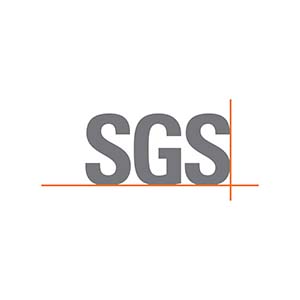 We are SGS – the world's leading testing, inspection and certification company. We are recognized as the global benchmark for quality and integrity. Our 93,000 employees operate a network of 2,600 offices and laboratories, working together to enable a better, safer and more interconnected world.
We provide competitive advantage, drive sustainability and deliver trust. At SGS, we are continually pushing ourselves to deliver innovative services and solutions that help our customers move their businesses forward.
The audit, certification, training and advisory services we provide our customers allow them to enhance their business processes, improve the performance of their management systems and people and gain a real advantage over the competition. Our mission is to help customers continue to improve in their path towards sustainable development. Partnering with a global leader opens the door to better performing processes, increasingly skillful talent, consistent and compliant supply chains and more sustainable customer relationships – all key components in attaining competitive advantage in the marketplace
Globus Group
Globus Group has over 25 years of heritage in manufacturing personal protective equipment for industry and healthcare of global worker safety solutions for Hand Protection, Safety Eyewear, Head Protection, Hearing Protection and Respiratory Protection.
At Globus, we have a strong dedicated team of experts and a growing global business with a footprint in communities across an extensive range of countries. Expertise include helping international companies reduce accident rates within their workforces, our specialists can work alongside your Health and Safety team to carry out trials and evaluations, ensuring the PPE solution is effective and an appropriate fit for all areas of your business.
ATG – Intelligent Glove Solutions – Stand 16
Focused on innovation and quality, ATG® designs, develops and manufactures gloves that enhance the performance of the most sophisticated work tool, the hand.
We believe in keeping it simple and offer just four brands that are skin friendly, extremely comfortable and highly durable , accredited by the skin Health Alliance.
A fully integrated approach ,we control all elements of the manufacturing. From covering and twisting of yarns, knitting liners, coating, to finishing and packing. Being a fully integrated business helps us in the development and transition of products from laboratory concept to full production.
Once in production, we operate according to ISO 9001 standards to control the manufacturing process, which enables us to deliver consistent and high quality gloves each and every time.
Not a single element of any product is outsourced.
Mi Project Solutions – Stand 17
Mi Project Solutions provides a suite of transformative digital governance tools, organisations trust us to unlock the hidden value in their data – saving time, reducing risk, and seamlessly tracking enrolment, performance and societal KPIs.
Our mission is to unify the UK built environment through powerful, purpose driven data. We transform how data is collected, analysed, and understood. Our pioneering platforms bridge the gap between site operations and the boardroom, simplifying data governance, guaranteeing project compliance and ensuring successful and safe outcomes.
Mi Pre-enrolment – An easy to use digital pre-enrolment and training platform automating a traditionally manual process ensuring the safest and simplest start for your workforce, regardless of size or specialism. Benefits include:
Clear & Consistent message communicated to all
Reduces enrolment time on site by 80% enabling a hyper site focused orientation
Mental Health & Wellbeing improvements as a result of increased engagement, targeted training material and assessment
Sustainability – Huge paper, ink and storage savings!
"Within the first year of operation our site AFR's reduced by 50% and we had saved over £1M primarily due to consistency of approach and improved operative focus"
Mark French – Chief Health, Safety & Environment Officer – Willmott Dixon Group
A company which provide complete solutions for efficient and safe lifting.  With TAWI, anyone can lift!
TAWI delivers integrated products including crane systems, vacuum lifters, hoists and lifting trolleys. Our vacuum lifters can assist with all manner of manual handling tasks. From lifting boxes and sacks, to moving foodstuffs and panels.  Whilst our trolleys can turn, tilt and rotate heavy barrels, reels and so much more!
Our products are developed in house and hand crafted in our head office in Sweden. We have a skilled team that work with each customer individually to design bespoke solutions for every manual handling need.
TAWI offer a complete solution and our dedicated customer support is integral to this. From our initial design service right through to our aftersales team, we pride ourselves on exceeding expectations.
Contact TAWI today. Tel: 01604591120 Website: www.tawi.co.uk
Moldex is a leading manufacturer of hearing and respiratory products.
Our products are created with the concept of making PPE easier, safer and more comfortable for the end-user by using innovative ideas and technologies. With huge emphasis on R&D, Moldex are continuously developing new ideas and technologies. A key factor to our success lies in attention to detail both in product development and process technology.
We make almost all product components in house, down to weaving the elastic straps on our FFP's. We even make the machines that make the products, enabling us to keep improving & innovating our ranges.
The Safety Knife Company – Stand 22
For more than 25 years, The Safety Knife Company has been helping businesses to reduce workplace knife accidents.
Along with our own UK manufactured products and Slice Ceramic Cutters, new for 2021 are the NOVA range of enclosed blade and retractable safety knives.
Pop along to the stand for a demonstration and to order free of charge samples to trial.
Visit: www.safetyknife.net/
Skytech Imaging – Stand 23
Greater risk management and lower operational costs can be achieved, with the use of drone technology.
​Drones help to effortlessly increase safety, track and communicate progress, and provide valuable information for projects.
SkyTech Imaging are helping customers reduce Human Risk Factors whilst at the same time reducing time on site and operational costs.
From building inspection to land, quarry or landfill surveys and mapping, we have a solution that can make your business safer, greener and more profitable than ever before.
Come over and say hello during the exhibition as we love to 'talk drones'
Visit: skytechimaging.co.uk
Shirley Parsons Ltd – Stand 24
Shirley Parsons Ltd is a Professional Talent Practice specialising in the Health, Safety, Environmental, and Quality professions. From a standing start in 2005 the company quickly became the largest specialist Executive Search and Recruitment business of its kind in the UK. It is the only specialist agency headed by a Chartered Safety Professional – Shirley Parsons has CMIOSH accreditation.
Our mission is to make successful placements at all levels in the HSEQ profession. In this respect, our focus has always been as much on helping HSEQ professionals to find jobs as it is on helping employers to plan ahead and recruit the right people to fill their job vacancies.
Our strength lies in our people and the reach of our networks. Shirley's personal network spans more than 30 years in the Health, Safety, Environmental, and Quality professions. Since formation, she has ensured that the scope of our networks and the quality of relationships within those networks remains at the heart of what we do. This is why we are able to excel at professional matchmaking across all industry sectors needing such expertise.
Our passion for creating healthier, safer environments across all industries means that we always go the extra mile to understand the operating environments of our end customers. To enable this we structured our business accordingly, with internal teams focused on HSEQ in industry specific sectors.
We continually research the markets and develop our networks to find job opportunities for professionals at all levels, from graduate to director. We operate as Recruitment Agents, as Talent Partners, as Head-Hunters, as Campaign Managers and as Career Consultants, but above all we are matchmakers. Whichever way you refer to us, you can be assured that as your dedicated agent or agency, we will do our utmost to find the right match for you.