The SHE Show South Exhibitor Profiles
Tuesday 11th July 2023, DoubleTree by Hilton, MK Dons Stadium
A multi-award winning second generation family owned business, Rock Fall has positioned itself at the forefront of the safety footwear industry through world first innovations that provide solutions to the ever-changing demands of modern businesses. The organisation is proud of its British heritage and our country's position as a world leader in Health and Safety. Retaining our status as an independent SME allows us to be agile, making swift but sustainable and carefully considered decisions.
In recent years, the company has rationalised and diversified its product offering to provide our customers with the collection they need to grow their business. Supplying exclusively via Authorised Distribution Partners, Rock Fall pro-actively work with major end-users and industry associations to improve Workplace Safety.
For further information, visit: www.rockfall.com
Weatherall Equipment and Instruments Ltd – Stand 7
Weatherall Equipment and Instruments Ltd are the Exclusive UK distributor for Riken Keiki Japan Co Ltd.
Riken Keiki are Japan's oldest and largest gas detector and sensor manufacture and offer a wide range of Fixed and Portable Gas Detectors for Combustible, Toxic, Oxygen and speciality gases.
Riken's Flagship GX-3R and GX-3R Pro are true next generation gas monitors being the world's smallest and lightest and are half the size and weight of competitors offerings ideal to wear on the lapel in the breath zone without interfering with work in confined spaces.
Riken Standalone Oxygen and Carbon Dioxide solutions offer a very easy retrofit solution without the need to expensive installs and Riken Portable and fixed Toxic Monitors are available with many hard-to-find gas sensor options.
Feel free to talk to us about your individual gas detection requirements.
Visit: www.weatherall-uk.com for more information
Globus Group
Globus Group has over 25 years of heritage in manufacturing personal protective equipment for industry and healthcare of global worker safety solutions for Hand Protection, Safety Eyewear, Head Protection, Hearing Protection and Respiratory Protection.
At Globus, we have a strong dedicated team of experts and a growing global business with a footprint in communities across an extensive range of countries. Expertise include helping international companies reduce accident rates within their workforces, our specialists can work alongside your Health and Safety team to carry out trials and evaluations, ensuring the PPE solution is effective and an appropriate fit for all areas of your business.
Radiodetection – Stand 10
An established and trusted name in the industry, Radiodetection provides digital solutions and equipment to locate, survey, maintain and protect critical buried infrastructure.
Founded in 1977, the UK-based company is a world leader in this field and delivers best-in-class tools and solutions that are designed to prevent damage, manage assets and protect lives.
Radiodetection focuses on enabling its customers to identify and trace underground infrastructure thanks to a range of superior detection tools. These include: Cable and Pipe Locators; Pipeline Integrity and Corrosion Control; Plastic Water Pipe Locators; Time Domain Reflectometers (TDR); Cable Test; and Network Analysis.
Schondstedt is another company in the Radiodetection family, and is a worldwide leader in the design and manufacture of metal and magnetic locators as well as cable and pipe locators.
Lastly, Sensors & Software expand Radiodetection's Ground Penetrating Radar (GPR) offering
Tower Supplies – Stand 11
Tower have been operating as a first-class distributor for nearly 40 years, providing best-in-class PPE.  Some familiar names that Tower clothe and protect include the AA, Anglian Water, Carnival (Cunard, P&O Cruises), RAC, Saga, Screwfix, Serco, SSE, SGN, & Transport for London.
Tower truly values their partnerships, and using their decades of experience, Tower works closely with clients to provide expert advice, support, and consultation.
Tower's success with major national clients comes from harnessing all the qualities of a one-supplier design, manufacture, stock solution, and distribution. With sustainability a key concern for many clients, Tower works with their suppliers to ensure they continually develop sustainable options and offer suitable recycling options.
Tower's range of products has always covered the full scope of PPE. But in recent years workwear has become an increasingly big focus within Tower's portfolio. Image and identification have seen growth in demand, as good quality branded workwear make staff feel a sense of belonging, not to mention the increase in brand awareness.
Visit: www.wearetower.com 
A company which provide complete solutions for efficient and safe lifting.  With TAWI, anyone can lift!
TAWI delivers integrated products including crane systems, vacuum lifters, hoists and lifting trolleys. Our vacuum lifters can assist with all manner of manual handling tasks. From lifting boxes and sacks, to moving foodstuffs and panels.  Whilst our trolleys can turn, tilt and rotate heavy barrels, reels and so much more!
Our products are developed in house and hand crafted in our head office in Sweden. We have a skilled team that work with each customer individually to design bespoke solutions for every manual handling need.
TAWI offer a complete solution and our dedicated customer support is integral to this. From our initial design service right through to our aftersales team, we pride ourselves on exceeding expectations.
Contact TAWI today. Tel: 01604591120 Website: www.tawi.co.uk
Moldex is a leading manufacturer of hearing and respiratory products.
Our products are created with the concept of making PPE easier, safer and more comfortable for the end-user by using innovative ideas and technologies. With huge emphasis on R&D, Moldex are continuously developing new ideas and technologies. A key factor to our success lies in attention to detail both in product development and process technology.
We make almost all product components in house, down to weaving the elastic straps on our FFP's. We even make the machines that make the products, enabling us to keep improving & innovating our ranges.
The Safety Knife Company – Stand 24
For nearly 30 years, The Safety Knife Company has been helping businesses to reduce workplace knife accidents.
Along with our own UK manufactured products, NOVA Safety Knives and Slice Ceramic Cutters make up a broad range of products that will meet most cutting requirements.  Pop along to the stand for a demonstration and to order free of charge samples to trial.
Visit www.safetyknife.net
Shirley Parsons Ltd – Stand 25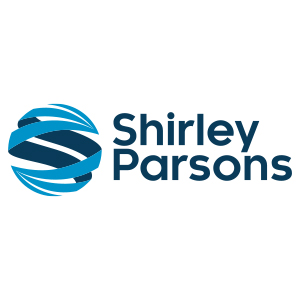 Shirley Parsons is a rapidly expanding professional services firm that provides Health & Safety, Sustainability, and ESG expertise to clients around the world with offices in the UK, Europe, North America and Asia. Established over 15 years ago as a specialist executive search and recruitment business, the company now also provides wider HSEQ consultancy services via in-house consultants. Its most recent development is the launch of a HSEQ & ESG talent consulting service enabling clients to review, benchmark, develop and engage their teams to maximise the value that they deliver to the business. Shirley Parsons continues to grow internationally and through the provision of a multitude of HSEQ services helps to build a safe, sustainable, and prosperous world.
Lighthouse Construction Industry Charity – Stand 26
The Lighthouse Construction Industry Charity is the only charity that provides emotional,  physical and financial wellbeing support to the construction community and their families.
A crucial element of the charity's strategy is to provide a wide range of free and widely available pro-active resources to support the industry.
The charity provides a 24/7 Construction Industry Helpline which provides a range of free and confidential wellbeing support services and this is complemented by their free Construction Industry Helpline App which offers expert guidance on a huge variety of wellbeing issues.
They also offer a variety of free construction focused training programmes ranging from hour long interactive wellbeing masterclasses through to the MHFA England approved Mental Health First Aider course.
Their latest hard hitting campaign; Help Inside the Hard Hat aims to raise awareness of mental health issues in our industry and signposts our construction community to the wide variety of support available.
How you can help
Hold a Lighthouse Day – Dedicate a day of fundraising for the Lighthouse Club
Become a Company Supporter -Pledge an annual donation to help provide a predictable and sustainable income for the charity
Order a Helpline Pack – Let your employees know where to turn to for support. Packs contain helpline posters and wallet size cards .
Help Inside the Hard Hat -Join the campaign for better mental health by downloading your free posters and hoardings, Add your logo, take a photo and share on social media to help spread the word.#HITHH
Find out more at www.lighthouseclub.org
More Exhibitor Profiles Coming Soon…